The pleasures of falling deep into the pages of a promising book are endless and an adventure I very much cherish when I get the chance to do so. With December right around the corner, distant memories of curling up in a bundle near my bedroom with a nice steaming cup of cocoa and a good book linger in the back of my mind. Granted, hot Indian winters don't carry the Christmas-vibe as effectively, I still can't wait for the season to begin.
And what better way to reignite my love for reading than with a Christmas reading list?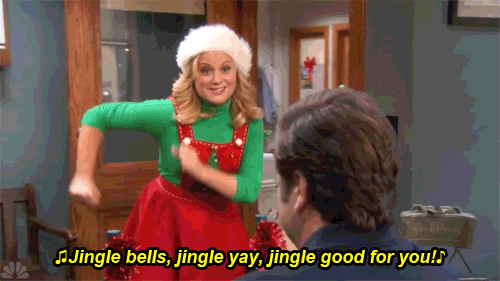 Boy, would it be a wonder if I get through 'em all – here's to hoping for a Christmas miracle!
*~~~*
A Christmas Carol by Charles Dickens
To bitter, miserly Ebenezer Scrooge, Christmas is just another day. But all that changes when the ghost of his long-dead business partner appears, warning Scrooge to change his ways before it's too late. 
Pride and Prejudice and Mistletoe by Melissa de la Cruz
Pride and Prejudice and Mistletoe, from New York Times bestselling author, Melissa de la Cruz, is a sweet, sexy and hilarious gender-swapping, genre-satisfying re-telling, set in contemporary America and featuring one snooty Miss Darcy.
The Adventure of the Christmas Pudding by Agatha Christie
Asked to investigate an incident that needs to be dealt with discretion, Poirot reluctantly agrees to spend Christmas in the countryside with the Laceys. Dreading the cold and traditional English fare Poirot attempts to locate a missing ruby in order to save a kingdom…
The Book Thief by Markus Zusak
Narrated by Death, The Book Thief is the story of Liesel Meminger, a nine-year-old German girl who given up by her mother to live with Hans and Rosa Hubermann in the small town of Molching in 1939, shortly before World War II.
Miracle on 34th Street by Valentine Davies
When a nice old man who claims to be Santa Claus is institutionalized as insane, a young lawyer decides to defend him by arguing in court that he is the real thing.
The Adventure of the Blue Carbuncle by Sir Arthur Conan Doyle
When the Countess of Morcar's priceless blue carbuncle is stolen, a reformed thief is charged with the crime.
In the Miso Soup by Ryū Murakami
It is just before New Year's. Frank, an overweight American tourist, has hired Kenji to take him on a guided tour of Tokyo's sleazy nightlife on three successive evenings. But Frank's behavior is so strange that Kenji begins to entertain a horrible suspicion: that his new client is in fact the serial killer currently terrorizing the city. It isn't until later, however, that Kenji learns exactly how much he has to fear and how irrevocably his encounter with this great white whale of an American will change his life.
Life moves at a leisurely pace in the tiny town of Wall—named after the imposing stone barrier which separates the town from a grassy meadow. Here, young Tristran Thorn has lost his heart to the beautiful Victoria Forester and for the coveted prize of her hand, Tristran vows to retrieve a fallen star and deliver it to his beloved. It is an oath that sends him over the ancient wall and into a world that is dangerous and strange beyond imagining…
Her name is Dinah. In the Bible, her life is only hinted at in a brief and violent detour within the more familiar chapters of the Book of Genesis that are about her father, Jacob, and his dozen sons. Told in Dinah's voice, this novel reveals the traditions and turmoils of ancient womanhood–the world of the red tent. It begins with the story of her mothers–Leah, Rachel, Zilpah, and Bilhah–the four wives of Jacob. They love Dinah and give her gifts that sustain her through a hard-working youth, a calling to midwifery, and a new home in a foreign land.
Letters from Father Christmas by J. R. R. Tolkien
Every December an envelope bearing a stamp from the North Pole would arrive for J. R. R. Tolkien's children. Inside would be a letter in strange spidery handwriting and a beautiful coloured drawing or some sketches. The letters were from Father Christmas.
Victoria McQueen has a secret gift for finding things: a misplaced bracelet, a missing photograph, answers to unanswerable questions. Charles Talent Manx has a way with children. He likes to take them for rides in his 1938 Rolls-Royce Wraith with the NOS4A2 vanity plate. Then, one day, Vic goes looking for trouble—and finds Manx. That was a lifetime ago. Now Vic, the only kid to ever escape Manx's unmitigated evil, is all grown up and desperate to forget. But Charlie Manx never stopped thinking about Victoria McQueen. He's on the road again and he's picked up a new passenger: Vic's own son.
Let it Snow by John Green, Maureen Johnson and Lauren Myracle
John Green, Maureen Johnson, and Lauren Myracle encapture the magic of the holidays shines in these hilarious and charming interconnected tales of love, romance, and breathtaking kisses.