Have you ever looked back on your childhood, feeling that pang of nostalgia hit you square in the chest as you think back fondly of those simpler times? Did you, like me, love hitting up the library and checking out as many book as you can at a time so you could consume them voraciously the moment you got home?
I firmly believe my passion for writing stems from my love for books.
Countless hours were spent delving into the magical wizarding school of Hogwarts, of holding my breath in anticipation of the Baudelaire siblings' attempts to escape Count Olaf's evil clutches, of cooing over heartfelt young-love and fantasizing that one day I would find my own.
These stories shaped me as a person, both in terms of my writing and otherwise.
As a child, they say it's hard to distinguish the line between reality and fantasy. I think that is the beauty of innocence; of not being exposed to what life really is, not just yet, but having that period of time, as brief as it may be, to simply float around and exist in a world that is entirely your own.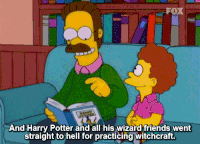 Below are a select few of my favorite books from an era long past. Maybe one of these days, I'll revisit these novels. For now and forever, they will hold a special place in my heart.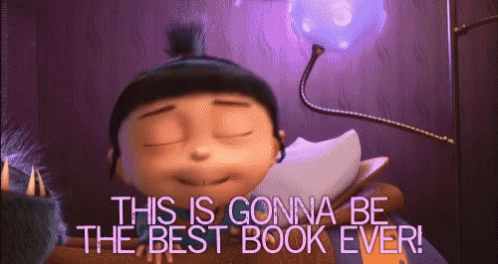 ---
Coming-of-Age | Flipped
Flipped is a romance told in two voices. The first time Juli Baker saw Bryce Loski, she flipped. The first time Bryce saw Juli, he ran. That's pretty much the pattern for these two neighbors until the eighth grade, when, just as Juli is realizing Bryce isn't as wonderful as she thought, Bryce is starting to see that Juli is pretty amazing. How these two teens manage to see beyond the surface of things and come together makes for a comic and poignant romance.
Bea-Factor: This book is so very dear to my heart (so dear that I was gifted a signed copy from the author addressed to me and it still is one of the best gifts I have ever received). I do not view Flipped as a romance though. Although the love story makes me crumble to pieces each time I read it, it is the values of family and trials of growing up are what really got to me, especially at that particular age. Read it and have your heart feel fuzzy again.
Science-Fiction | The Maximum Ride Series
Six unforgettable kids — with no families, no homes — are running for their lives. Max Ride and her best friends have the ability to fly. And that's just the beginning of their amazing powers. But they don't know where they come from, who's hunting them, why they are different from all other humans… and if they're meant to save mankind — or destroy it.
Bea-Factor: This series is what started me off on my journey into the world of sci-fi. I loved the mash-up of teens with crazy superpowers that they gained through experiments they were subjected to. The first book got me hooked to the premise and thus my journey into sci-fi began.
Romance | Enthusiasm
Julie's best friend, Ashleigh, is an enthusiast. Julie never knows what new obsession will catch Ashleigh's fancy, but she does know she's likely to be drawn into the madness. Ashleigh's latest craze is Julie's own passion, Pride and Prejudice. But Ashleigh can't just appreciate it as a great read; she insists on emulating the novel's heroines, in speech, dress, and the most important element of all—finding True Love. And so Julie finds herself with Ashleigh, dressed in vintage frocks, sneaking into a dance at the local all-boys prep school, where they discover some likely candidates. The problem with Ashleigh's craze this time, however, is that there is only one Mr. Darcy. So when the girls get a part in the boys' school musical, what follows is naturally equal parts comedy and romance, as a series of misinterpreted—and missed—signals, dating mishaps, and awkward incidents make Julie wonder if she has the heart for True Love.
Bea-Factor: I'm a sucker for romance, especially light, fluffy novels. This one is abundant with references to Jane Austen and the book that introduced me to her works at a young age. Enthusiasm set the tone for the world of love for me. I highly recommend it for anyone looking for a heartwarming, funny read.
Fantasy | Ella Enchanted
At birth, Ella is inadvertently cursed by an imprudent young fairy named Lucinda, who bestows on her the "gift" of obedience. Anything anyone tells her to do, Ella must obey. Another girl might have been cowed by this affliction, but not feisty Ella. When her beloved mother dies, leaving her in the care of a mostly absent and avaricious father, and later, a loathsome stepmother and two treacherous stepsisters, Ella's life and well-being seem to be in grave peril. But her intelligence and saucy nature keep her in good stead as she sets out on a quest for freedom and self-discovery as she tries to track down Lucinda to undo the curse, fending off ogres, befriending elves, and falling in love with a prince along the way. Yes, there is a pumpkin coach, a glass slipper, and a happily ever after, but this is the most remarkable, delightful, and profound version of Cinderella you'll ever read.
Bea-Factor: I was never big on the fairytale genre but this one knocked me off my feet. Some call it a retelling of Cinderella with a lot of twists but I never once associated it in that way. With a message for young girls on how to be strong, independent and self-aware women, Ella Enchanted stands on its own two feet.
Contemporary | Stargirl
Leo Borlock follows the unspoken rule at Mica Area High School: don't stand out–under any circumstances! Then Stargirl arrives at Mica High and everything changes–for Leo and for the entire school. After 15 years of home schooling, Stargirl bursts into tenth grade in an explosion of color and a clatter of ukulele music, enchanting the Mica student body. But the delicate scales of popularity suddenly shift, and Stargirl is shunned for everything that makes her different. Somewhere in the midst of Stargirl's arrival and rise and fall, normal Leo Borlock has tumbled into love with her.
In a celebration of nonconformity, Jerry Spinelli weaves a tense, emotional tale about the fleeting, cruel nature of popularity–and the thrill and inspiration of first love.
Bea-Factor: Stargirl is a young-adult classic. Timeless, poignant and beautiful; it taught me the importance of being true to yourself and not giving into conformity, even if it means toughing it out. Never sell yourself to be part of the in-crowd. Always be you.
Horror | Night of the Living Dummy
When twins Lindy and Kris find a ventriloquist's dummy in a Dumpster, Lindy decides to "rescue" it, and she names it Slappy. But Kris is green with envy. It's not fair. Why does Lindy get to have all the fun and all the attention? Kris decides to get a dummy of her own. She'll show Lindy. Then weird things begin to happen. Nasty things. Evil things. It can't be the dummy causing all the trouble, Can it?
Bea-Factor: The Stephen King for children; R.L. Stine's Goosebumps series was the grand influence behind my nightmares for a good chunk of my childhood. The Dummies books, in particular, led to my aversion toward toys and stuffed animals. I mean, can you blame me (Chucky, anyone)?
Action & Adventure | A Series of Unfortunate Events
The series tells an unhappy tale about three very unlucky children. Even though they are charming and clever, the Baudelaire siblings lead lives filled with misery and woe. From the very first page when the children are at the beach and receive terrible news, continuing on through the entire story, disaster lurks at their heels. One might say they are magnets for misfortune. In the first book alone, the three youngsters encounter a greedy and repulsive villain, itchy clothing, a disastrous fire, a plot to steal their fortune, and cold porridge for breakfast.
Bea-Factor: Boy, I was obsessed with Lemony Snicket's legendary series the same way most teens were with the Harry Potter series when I was first introduced to it in the third grade. So much so that I begged my parents to buy entirety of it for me (a whopping thirteen books). Never regretted it.
Classics | Because of Winn-Dixie
The summer Opal and her father, the preacher, move to Naomi, Florida, Opal goes into the Winn-Dixie supermarket—and comes out with a dog. A big, ugly, suffering dog with a sterling sense of humor. A dog she dubs Winn-Dixie. Because of Winn-Dixie, the preacher tells Opal ten things about her absent mother, one for each year Opal has been alive. Winn-Dixie is better at making friends than anyone Opal has ever known, and together they meet the local librarian, Miss Franny Block, who once fought off a bear with a copy of WAR AND PEACE. They meet Gloria Dump, who is nearly blind but sees with her heart, and Otis, an ex-con who sets the animals in his pet shop loose after hours, then lulls them with his guitar. Opal spends all that sweet summer collecting stories about her new friends and thinking about her mother. But because of Winn-Dixie or perhaps because she has grown, Opal learns to let go, just a little, and that friendship—and forgiveness—can sneak up on you like a sudden summer storm.
Bea-Factor: I love dogs and this book just increased my love for them leaps and bounds. Read the book, watch the movie and bask in the beauty of companionship between man and the best friend he could ask for. This book swept up a whole lot of awards for a reason: it's simply enchanting.
Comics | Calvin and Hobbes
Calvin and Hobbes follows the adventures of Calvin, a rambunctious 6-year-old boy, and his stuffed tiger, Hobbes, who comes charmingly to life.
Bea-Factor: That description does not do justice for the wondrous adventure that each comic strip provides for us of these two wacky characters. Before Garfield, TinTin and the Asterix series, Calvin and Hobbes is what drew me into the world of comics. I still read them from time to time when I'm in search of some biting snark, light humor and a reminder of the smaller (but a great deal more significant) things in life.
Manga | Fruits Basket
A family with an ancient curse… And the girl who will change their lives forever…
Tohru Honda was an orphan with no place to go until the mysterious Sohma family offered her a place to call home. Now her ordinary high school life is turned upside down as she's introduced to the Sohma's world of magical curses and family secrets.
Bea-Factor: The first manga that I committed to finishing completely was Fruits Basket. I loved the concept of the zodiac curse and the bright, optimism of Tohru, a girl who's been through so much but refuses to let the trials of life take her down. And of course, cue all the nosebleeds from the number of attractive male characters. I should have known hotheaded badboys would be the death of me (Kyo-sama!)
---
What are some of your favorite childhood books? Did you see any familiar ones on my list? I'd love to hear yours in the comments!
After all, I may just revisit some of these reads sometime soon. A walk down memory lane is long overdue.