We live in the age of technology. Nearly every spectrum of our life is associated with some form of tech. Man made machine but now, it's the machine that makes the man. Whether it be through the formation of our identities on various platforms of social media or the consumption of news and media through the Internet, we are heavily reliant on technology to lead our day-to-day lives.
And that's why Black Mirror, the bleak sci-fi anthology series created by Charlie Brooker, is exactly what we need to remind us of the grim outcomes that may result if we continue blindly down this path. Our technological advancements come with the risk of detaching from human interaction – and when the the very essence of humanity stems from empathy and connection, wouldn't this place us on the losing side of a bargain?
As every episode of Black Mirror imparts viewers with a key message to reflect upon, I can't entirely say that Season 5 was a hard miss but in comparison to the brilliant, mind-blowing impact of some of the previous seasons, it was rather underwhelming.
The casting was undoubtedly well done with familiar and talented faces all around. In particular, Andrew Scott's (you may remember him as Moriarty from Sherlock) performance was impeccable. His acting was probably the saving grace of the episode 'Smithereens' in which he features.
That being said, this season was definitely a little 'softer' around the edges in comparison to the previous episodes which isn't necessarily a bad thing as it hit closer to home, especially with regard to 'Smithereens' and 'Ashley O'. I found the episodes to be much more indicative of issues that already exist in today's age of technology, issues such as social media and porn addiction.
My favorite episode was without a doubt 'Striking Vipers', the first one in the season. I'm surprised that it's one of the lower rated episodes, considering it brings the classic shock-value and distinct discomfort associated with the better Black Mirror episodes, but more so because of the themes it opens up for discussion – the potential for technology to impact forms of human intimacy.
Unlike 'San Junipero' or 'Hang the DJ' however, 'Striking Vipers' is comparably less heartwarming with the real-life implications it presses in a world of Virtual Reality which can alter people's perception of self-image and broaden the boundaries of human sexuality. Through the uncomfortable intimacy projected on the screen of two college best friends entering a cyber-affair filled with lots of virtual sex, I somehow came to understand and appreciate what Brooker was driving at.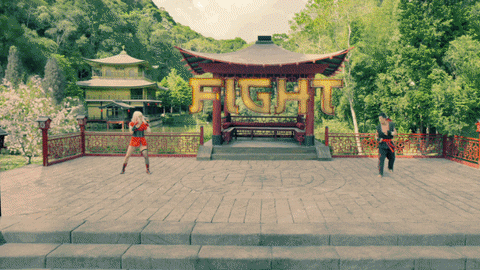 Whether or not you're an avid gamer, you know what it feels like to want to live out a fantasy with zero repercussions on your life. It's human to desire more and search for an escape from a dissatisfying aspect to our lives. The episode brings to light the cost of doing so and the fight to either accept the blowback and own up to it, or continue to live in a world with no fantasy to fall back on.
The audience quickly realizes that Danny and Karl (our good ol' cyber-loving buddies) do not feel the emotional or sexual intimacy they experience in VR in reality. They are not, by any means, 'gay' in that sense. However, the two of them who share years of friendship and closeness, finally find a platform to explore the meaning of that intimacy. And it stays there, limited to that realm of existence, virtual as it may be.
The complex dynamic of VR allowing emulation of the sexual experience in a woman's body for a man whose heterosexual identity in reality is now redefined and put into question, was brilliant. The ramifications of this on Karl's sexual performance (in real life) are also explored in the episode. His sexual fulfillment is now entirely dependent on, not just adapting the gaming persona of Roxette, but in having it be with Danny in that form.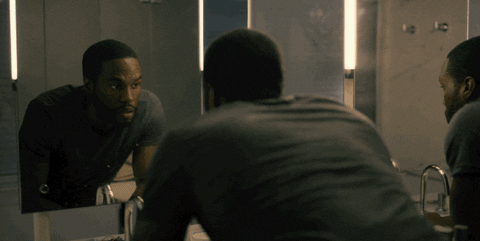 Technology has the potential to completely redefine the boundaries of sexuality, gender identity and self-image. While this season may have been a little 'mellow' with its shock-factor, Season 5 still holds up to true Black Mirror fashion – provoking its viewers to think and reflect about how much power we're willing to give away for our progression and the real-life impact of doing so on the most fundamental aspects to human life.